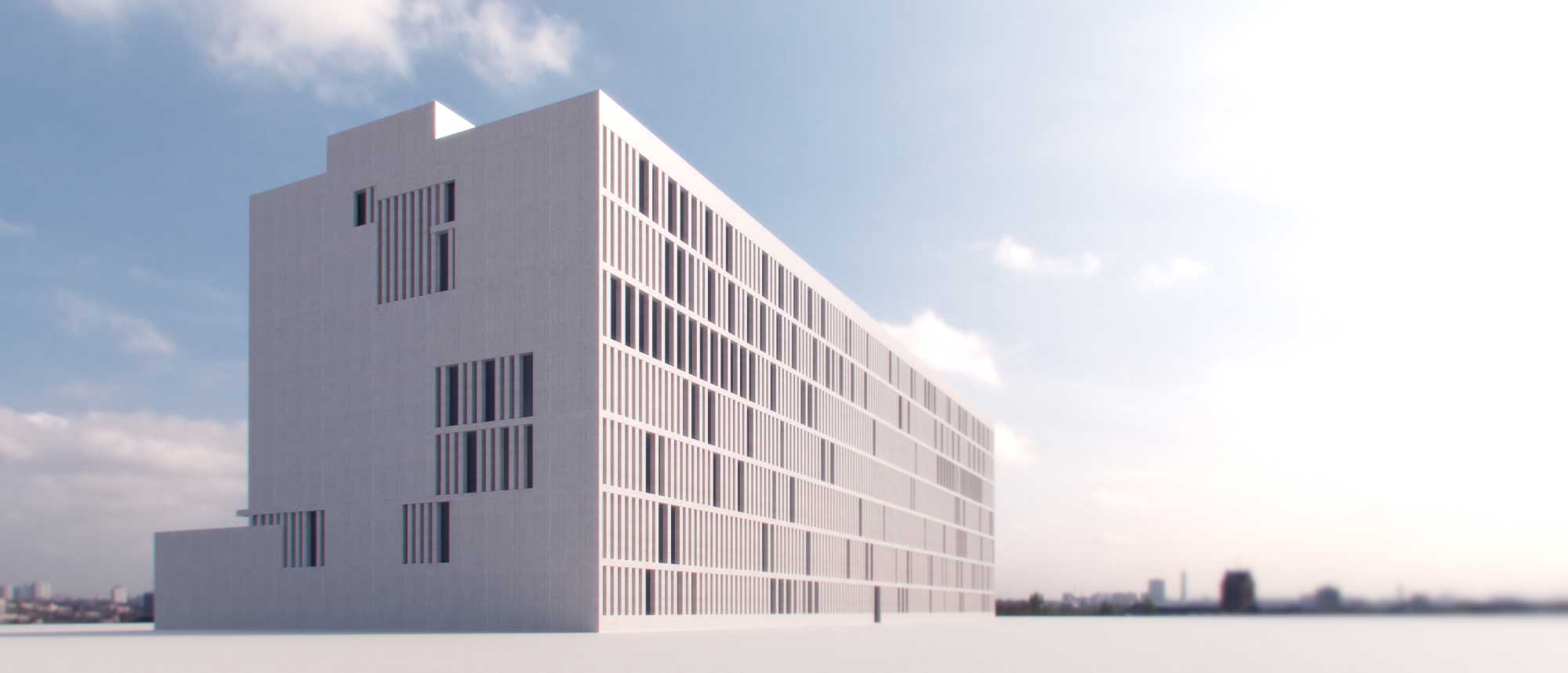 Architecture school in Cartagena
A shaded pattern
2017
Complex functional requirements solved in a limited volume. A premise generating a compact piece, precisely optimized, with a work in section that will become the space main characteristic.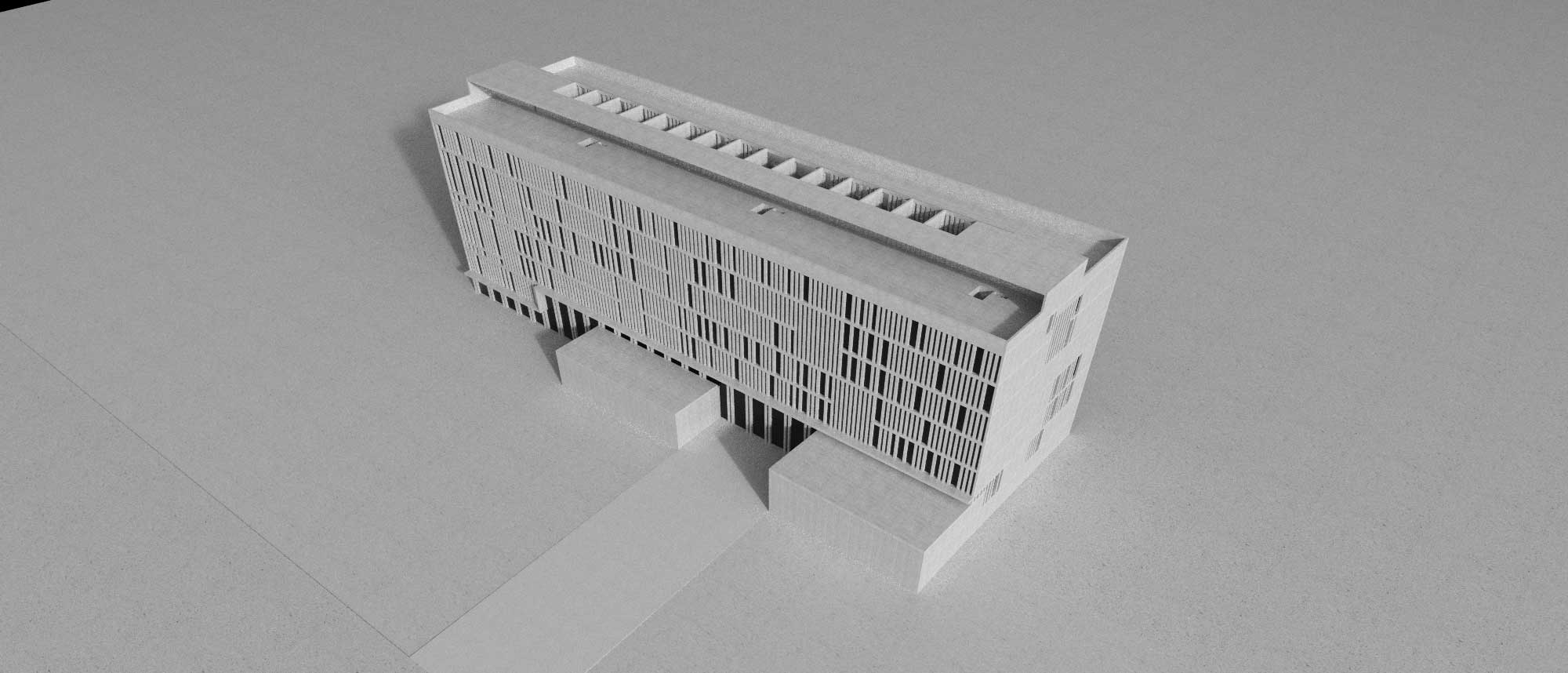 The building does not concede to its volume, which is in need of every single square meter to solve the programme. Instead it finds in the structure of this blunt piece a pattern for the openings, elements receiving light and elements in shadow, a rythm being identitary for the faculty.
The ryhtm of the structural elements on facade its translated to the interiors as slender shades and light strips of different width and different transparency. The horizontal lines set the height for fixed openings and openable windows.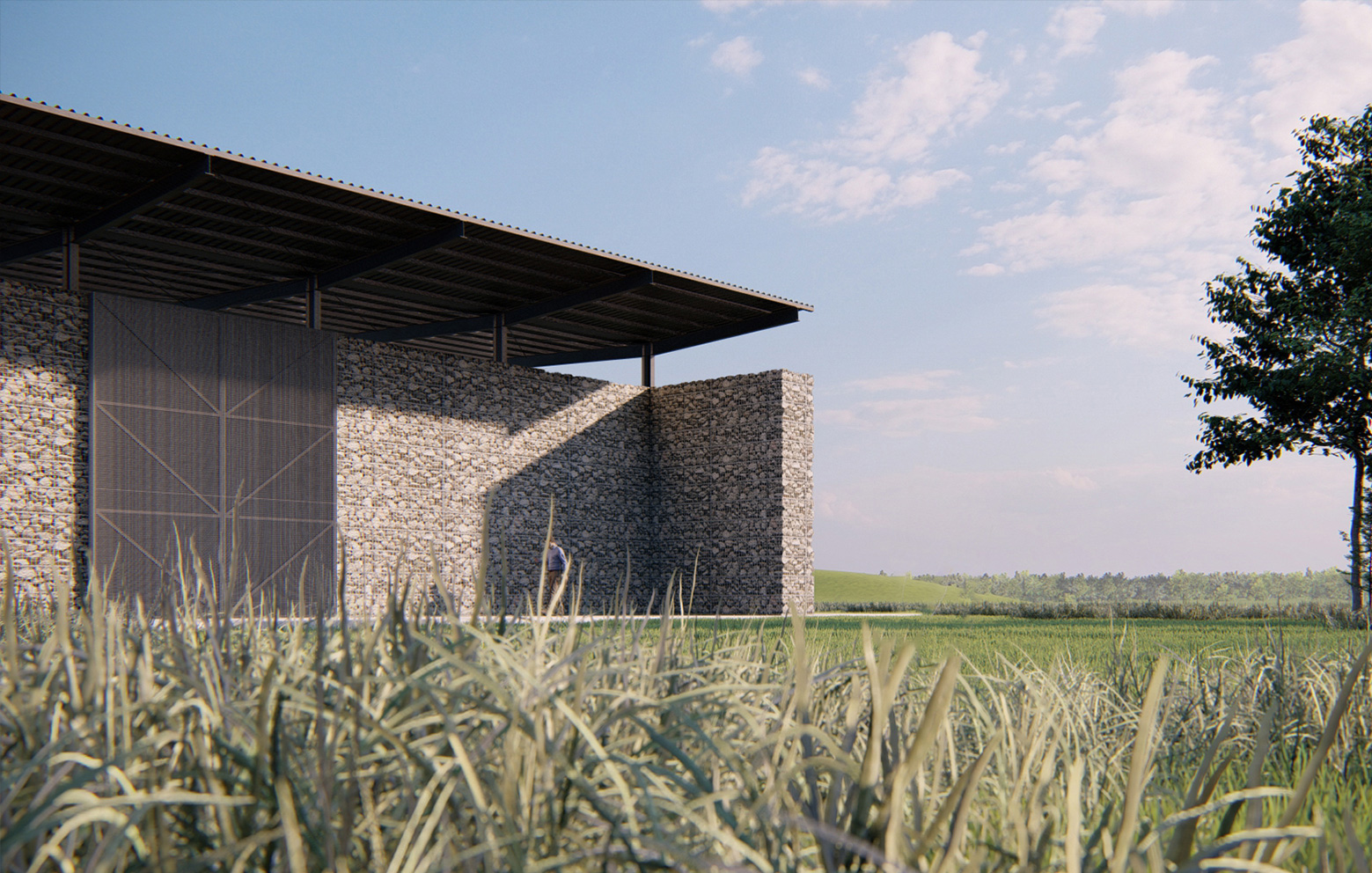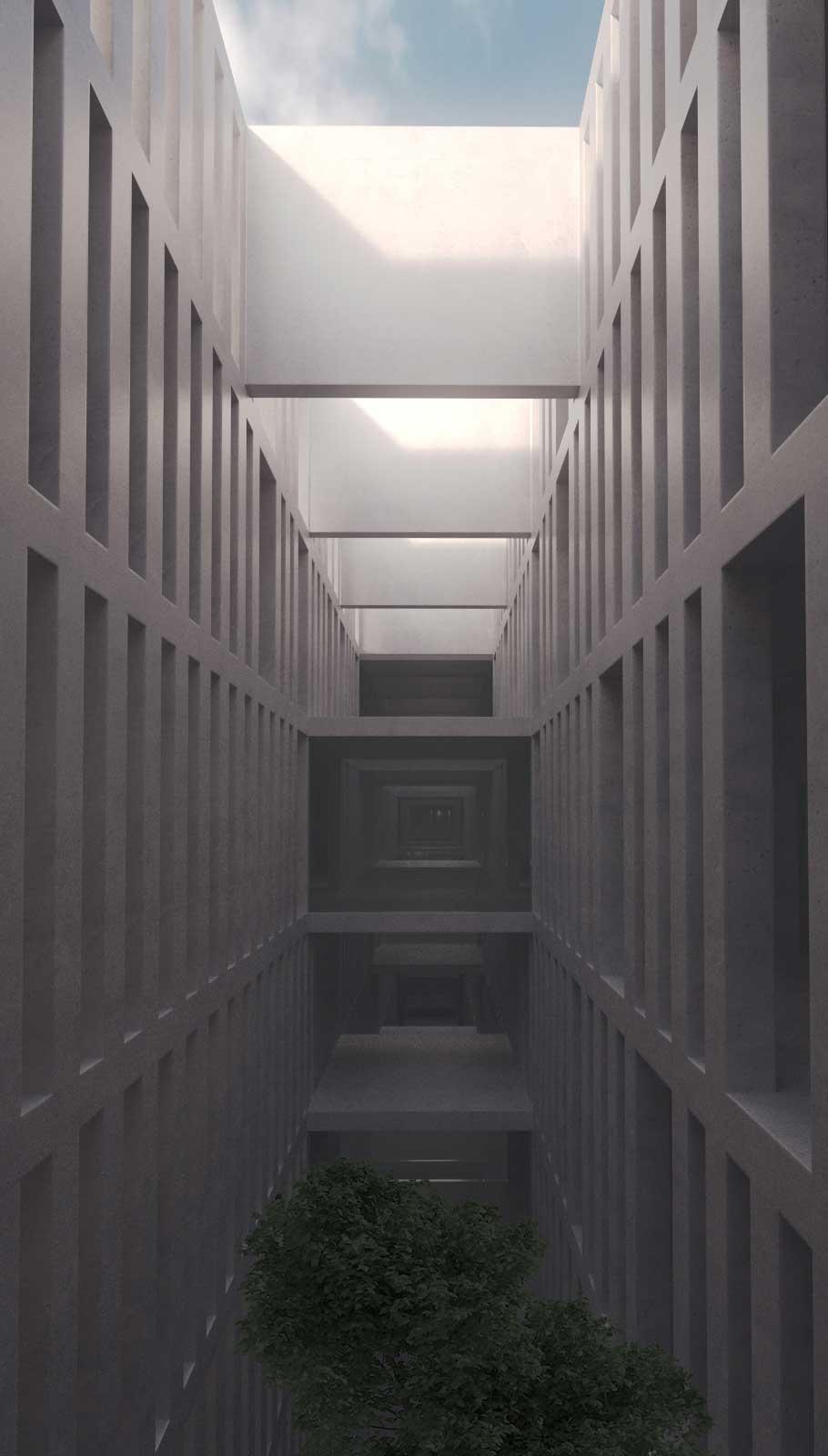 The courtyard is a result of the work in section. A series of bridges act here as meeting and resting areas enriching the experience.
The structre and its shaded rythm is maintained as well on the interior facades, also defining lighting and views on the corridors.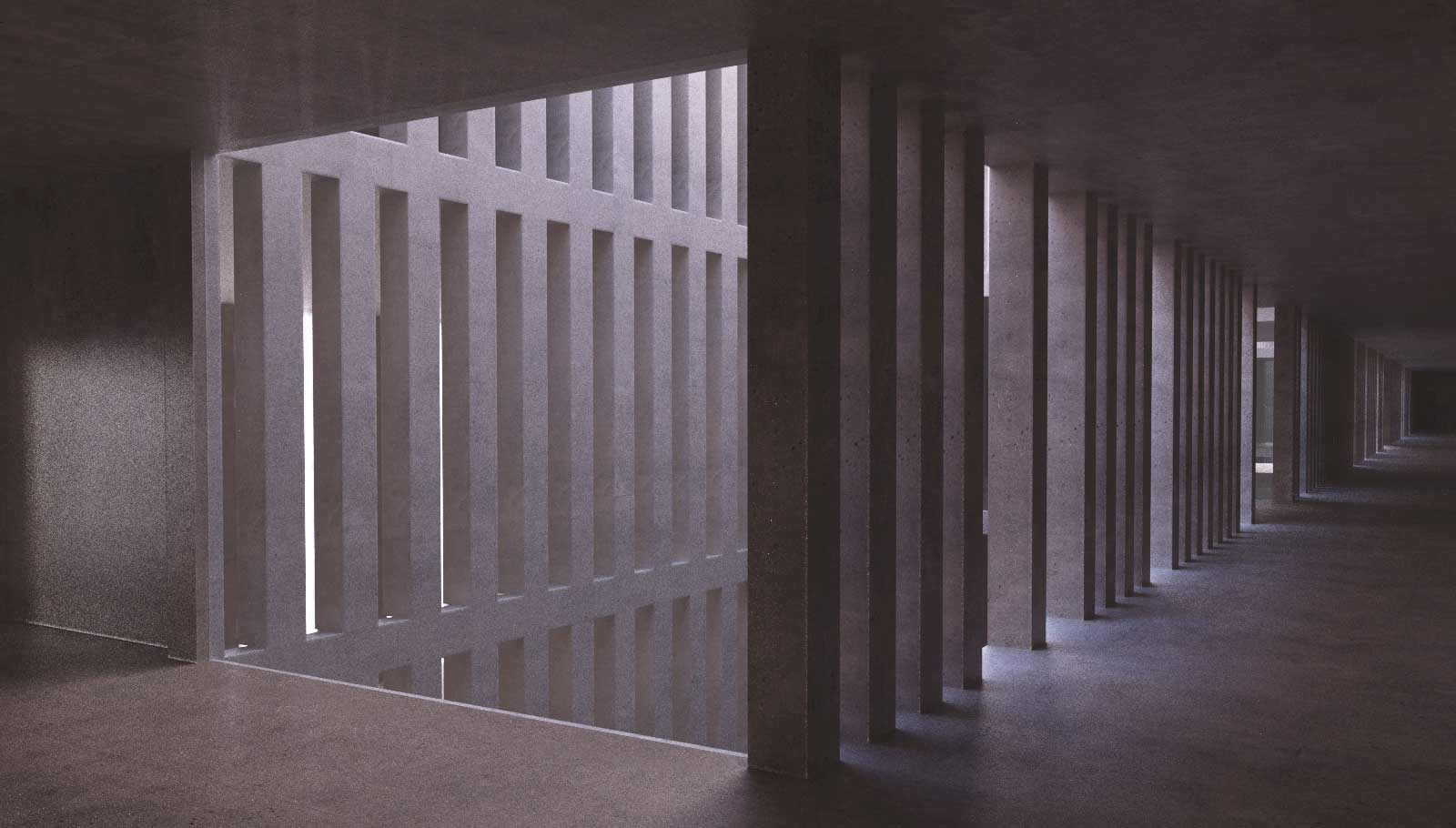 Architects
Iterare estudio + Estudio VVV
Category
Architecture
Type
Public building, institution, teaching space, square
Date
2017
Location
Cartagena, Murcia
Status
Competition proposal