House for a multileveled plot
Available project
Starting as a collaboration with japanese office Kengo Kuma & Associates, this house for a multileveled plot is a project created for a mediterranean climate, on a plot with different levels or an agricultural terrace, which geometry rely on the construction of a ribbon in a continuum of spaces connecting different levels and going up from the ground floor to the roof, almost as a large animal resting on the soil.
This project is available for construction. Download the project file to check the plot requirements and budget.
THE GEOMETRY OF THE PROMENADES
The volumetric formulation of the building is testimonial of the spatial sequence and the access systems, ramps and stairs, connecting each level and each room. The final result is an sculptural piece set on the ground.
The building show itself as opaque on its approaching and conceals its true size, producing rich contrast when entering its large spaces and far-reaching views.
The roof made of flat vitrified ceramic tiles is an artwork on its own right, introducing the color into the project in a very subtle way. The reflections produced by the roof tiles turns the house into a piece perceived differently when moving around or when the sun glare changes.
THE WISE FRAMING 
The thoughtless use of glass as an stylistic resource is withstanded, and instead views are framed following a clear strategy; to avoid the glare on the field produced by the severe spanish sun while generating an interior space with a certain twilight value.
Diffuse light is qualified with a mezzanine floor set as a space for study and bookshelf, born directly from the building´s section, which takes advantage of the roof slope to obtain a second level while still meeting local regulations.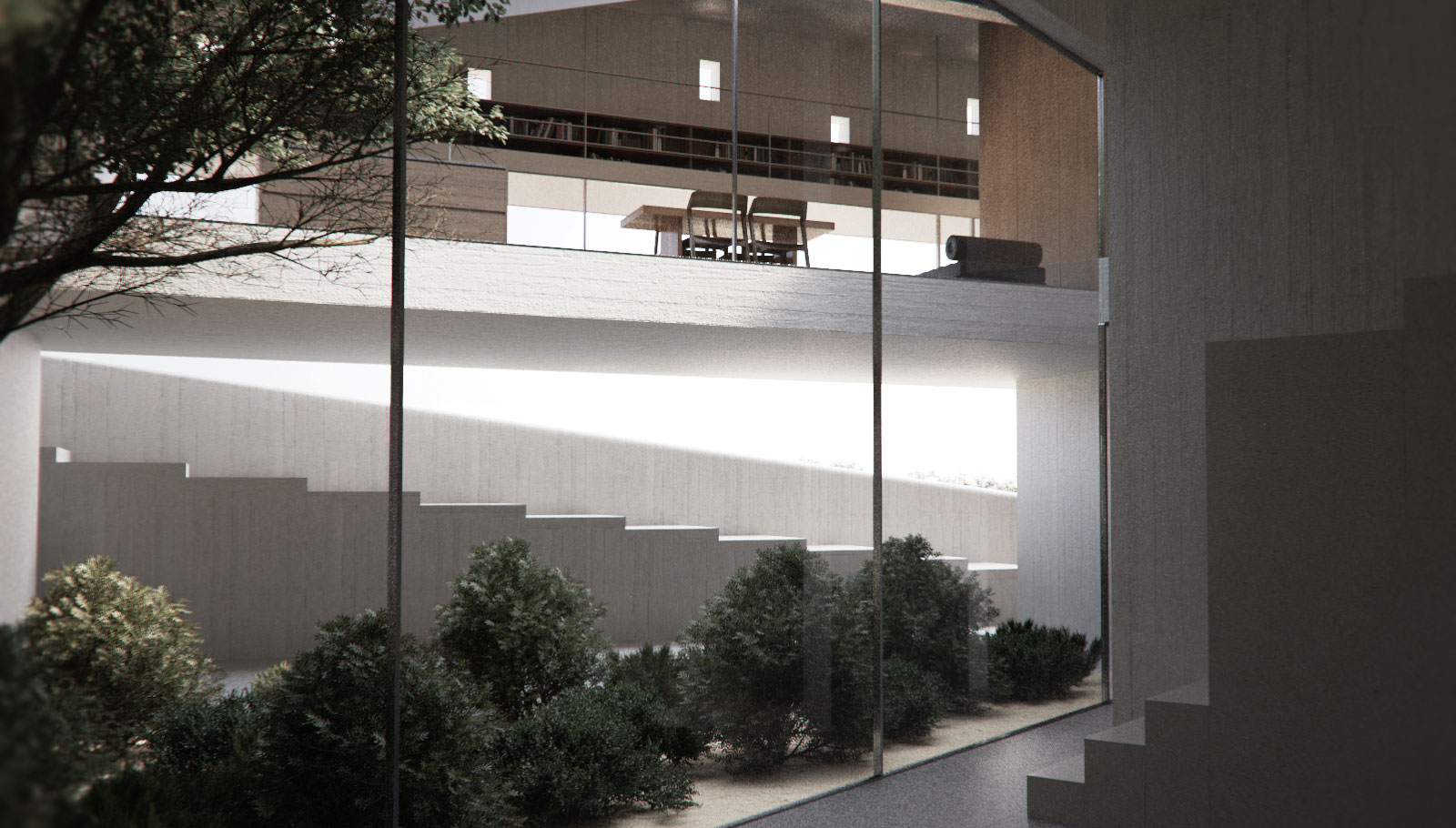 CROSSED VIEWS
The placement of the central patio produce a very rich visual value. From any part of the house can other rooms be seen veiled with the garden´s greenery reaching the two levels.
This patio is more importantly an element for direct sun glare control.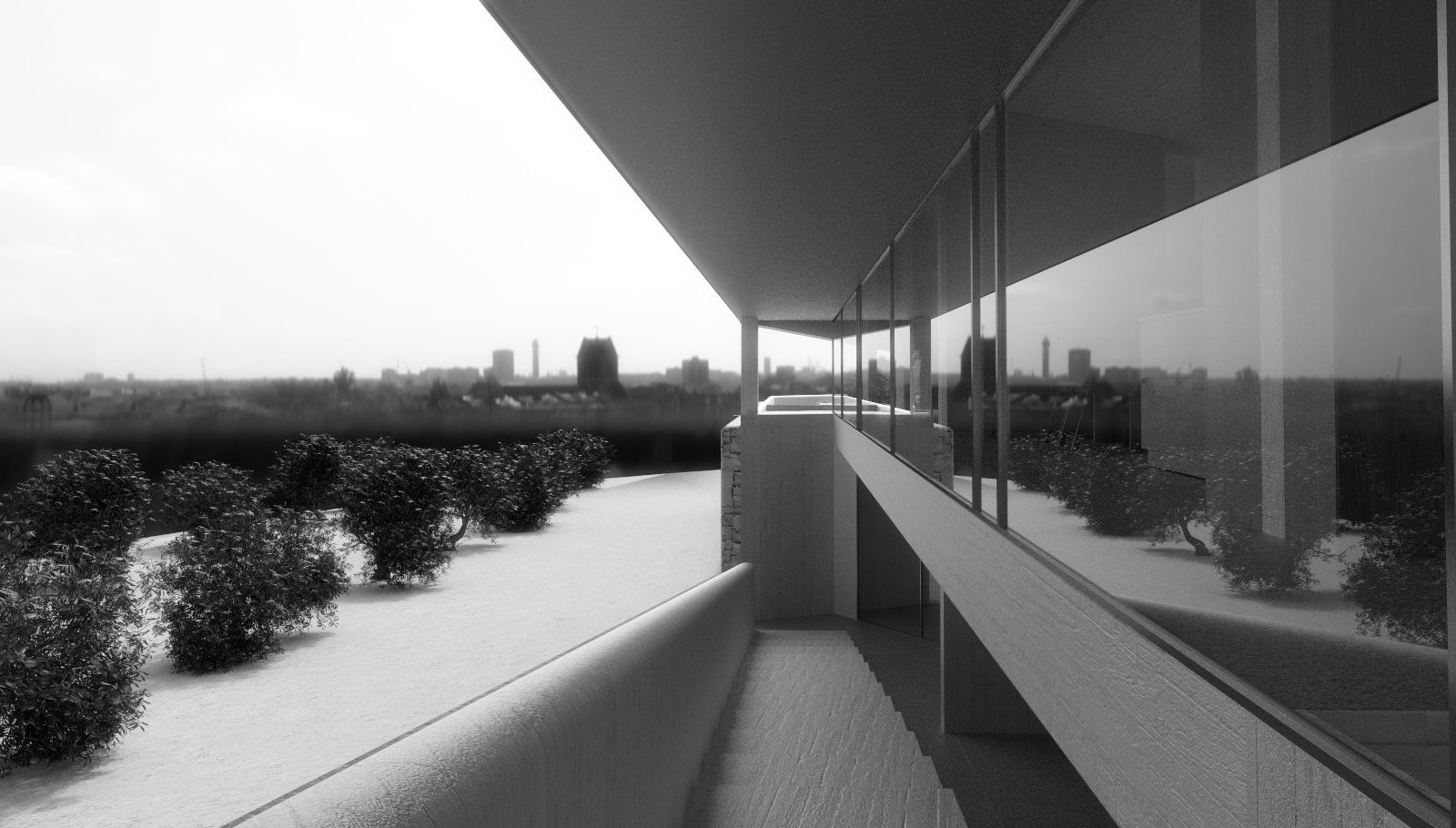 Architects
Iterare arquitec
tos + Estudio VVV + Kengo Kuma & Associates
Category
Architecture, interior, house, landscape
Type
Single family house, landscaping
Date
2017
Location
Original commission located in Chiva, Valencia
Client
Private developer
Status
Draft. Project available for new developers