House in El Cabañal
Reform of a historic house
2017
Iterare arquitectos refurbish a historic house in El Cabañal district in the city of Valencia.
More than a hundred years old, the building guards within its walls, the history of the neightbourhood, and the project relates to it with a contemporary sensibility.
The house in Barraca 135 st. is an intervention introducing to the original structure new elements to allow its new inhabitants a comfortable dwelling, and living along the original construction with a language trascending both past and present time.
The placement of the staircase is key to the building distribution, and is responsible for all spaces location. On the ground floor the kitchen follows the stair on a slender strip parallel to that of the living, which adquires a lenght component to it giving the sensation of a large space from the street through the courtyard.
The stair is rebuilt allowing for a vital comfort improvement. The experience of moving inside it goes along with its definition in stone and its construction of precisely placed stoneworked pieces.
The path set by the stair adds to the room on the first level for new perspectives and openness.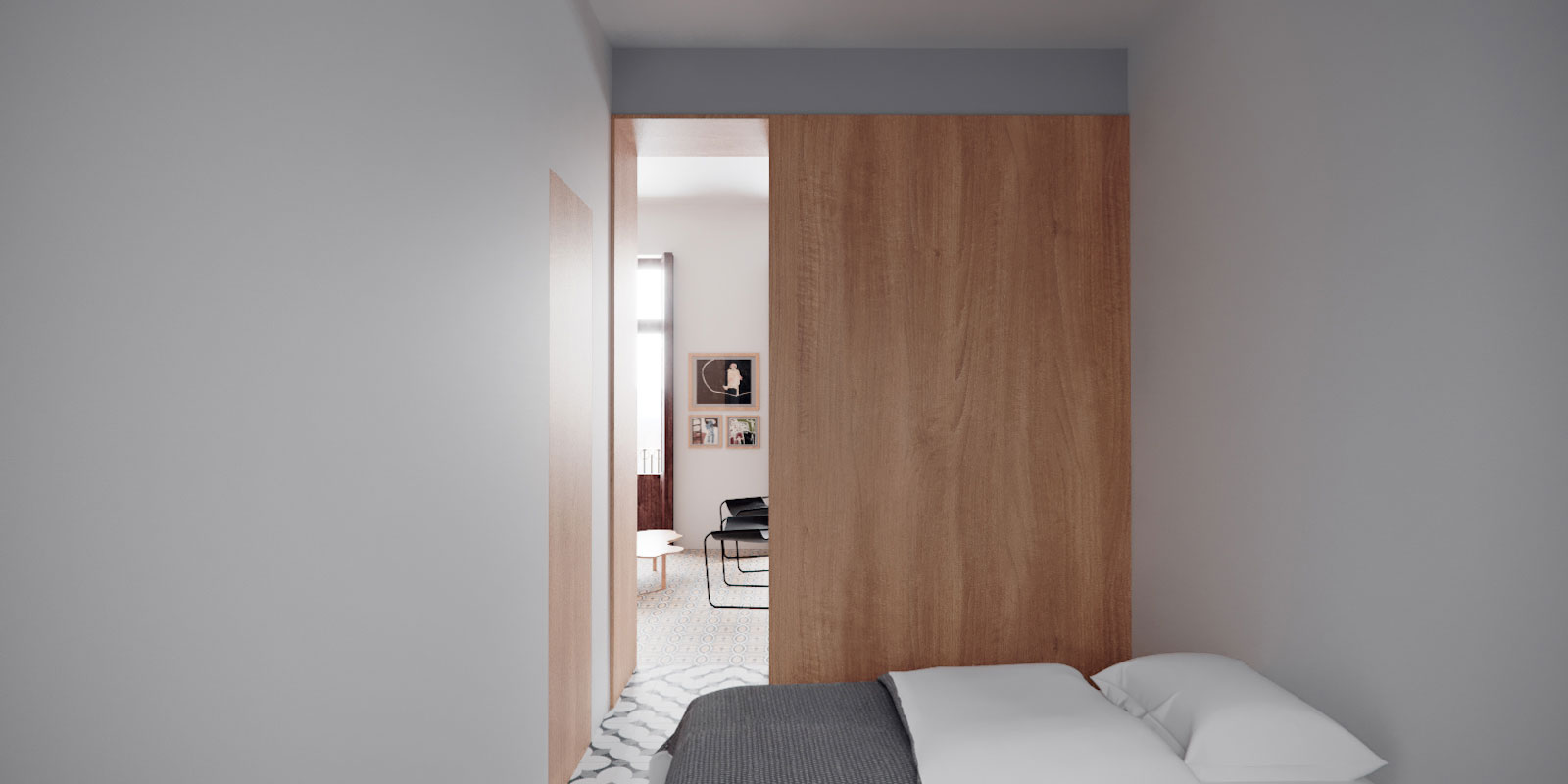 A new terrace is built on the position of an old gone room. It serves as protection for the outdoor cooking space below, and adds an exterior space extending that of the main bedroom, from which the courtyard garden can be further enjoyed.
Architects

Iterare arquitectos 
+ Estudio VVV
Category
Architecture, interior, reform, refurbishment, rehabilitation, furniture
Type
Row house, single family house
Date
2017
Location
El Cabañal (El Cabanyal), Valencia
Client
Private developer