House in Lepanto 40
Fixes
2016
The refurbishment starts rethinking the disorganized layout and with the need of applying an analytic mind to its chaos.
To avoid an overly long lenght of the necessary main hallway, this is diluded by creating a path that effectively act as a buffer element between the public space of the living and dinning areas into the more private space of the rooms. At the same time it hosts the home storage in a central spot which also absorbs the building´s columns. This piece acts as an ideal stage background for the view from the entrance and the living room.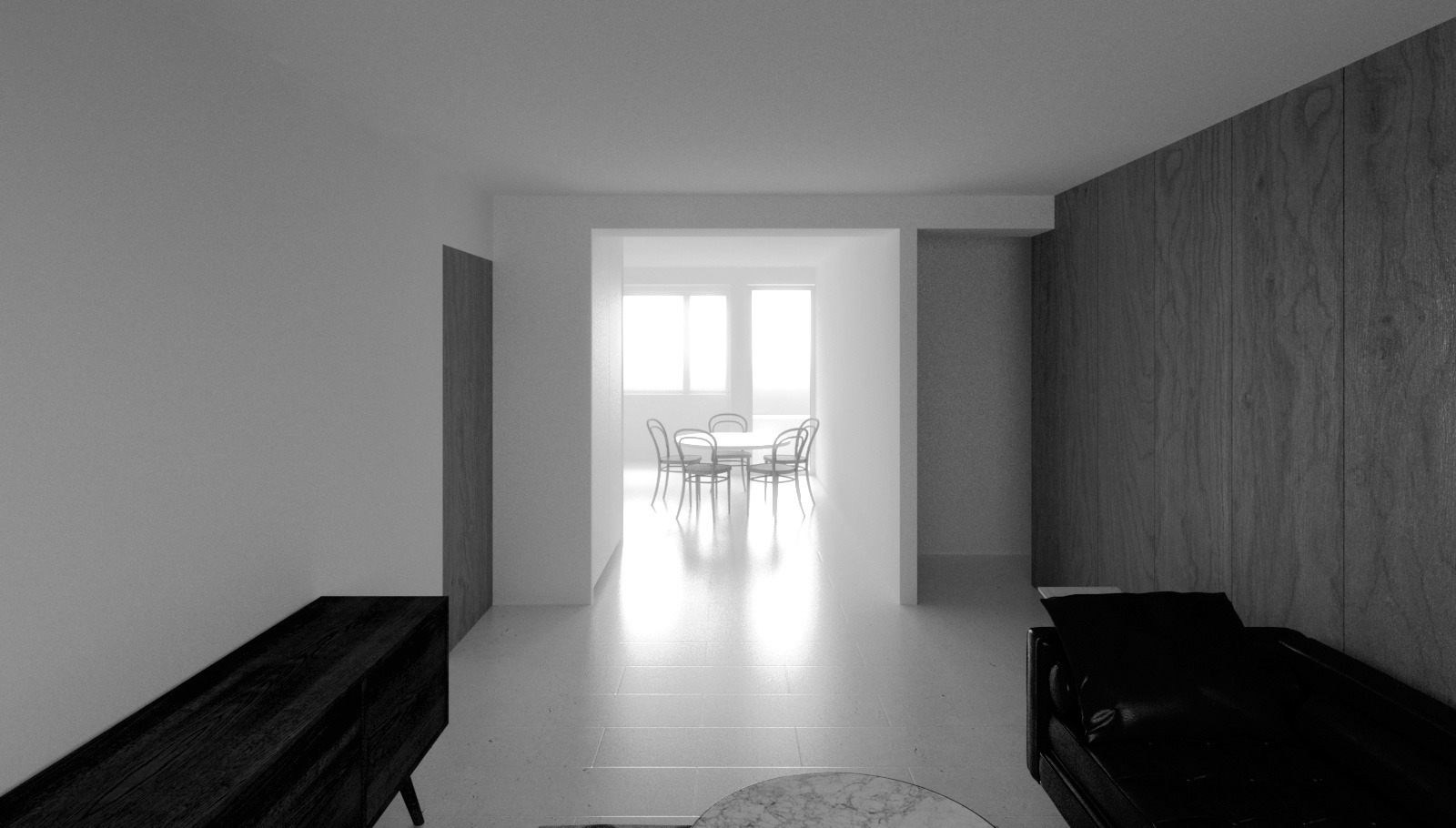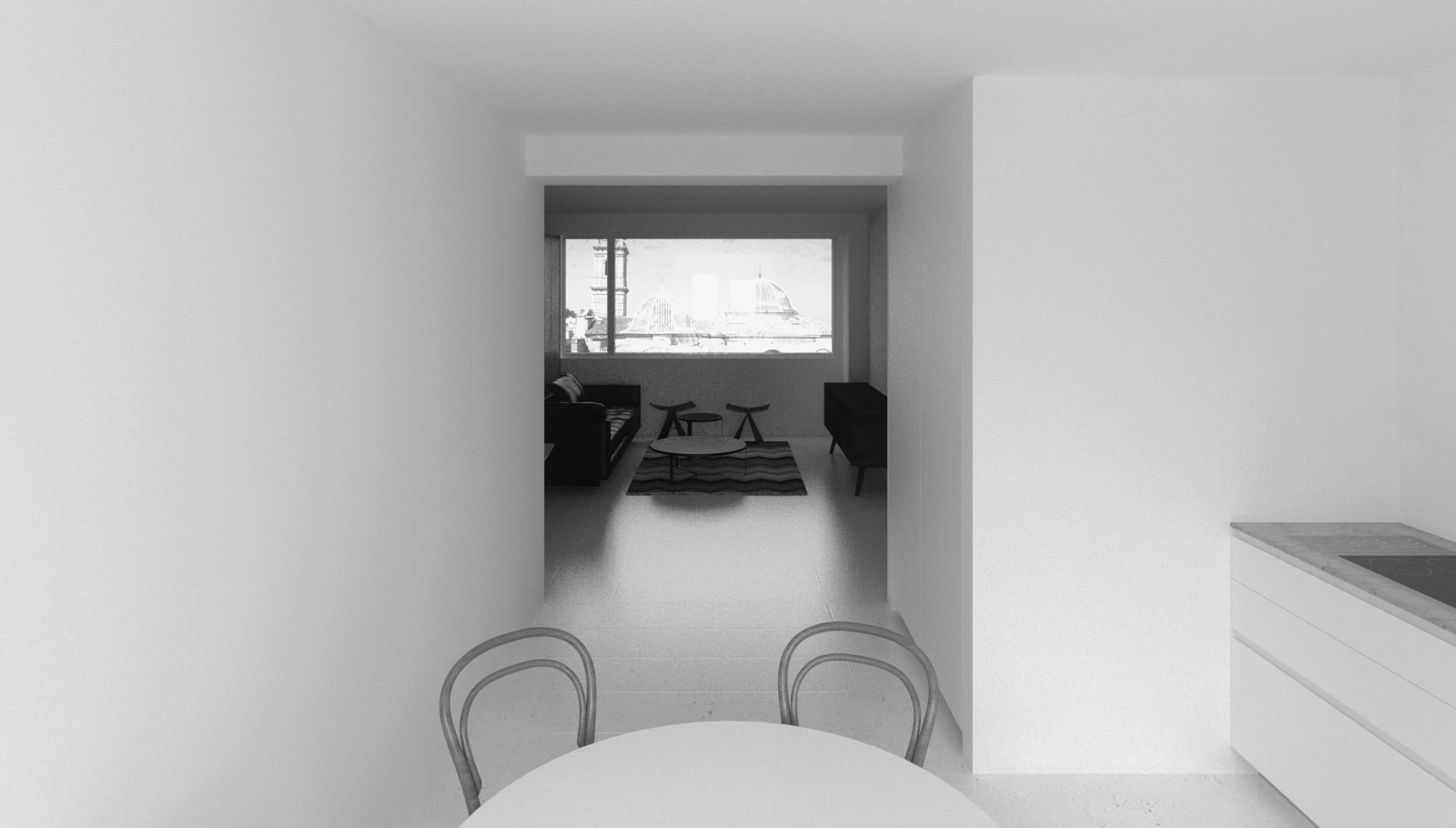 The project gives no room to ostentation, with the only contrast being the wooden storage piece. A re-definition of the openings improves sunlight and the views over the roofs of the church next to the building.
Category
Architecture, reform, interior
Type
Apartment refurbishment
Date
2016
Location
Lepanto St., Valencia
Client
Private developer