Casa en Talavera
The changing space
2015
The proposal creates a distribution based on a versatile movable element; the panel. All the panels have several positions and addmit a certain degree of customization, giving response to seasonal changes, as in a summer or winter living room; occasional changes, like parties or guests; or just a change on taste, allowing for the house to become a new one.
The panel is the key element of the project, solving its distribution, organizing its spaces while characterizing them at the same time. The panels are the functional element adding material quality to the project all at once.
The house is thought as a single open space, in which the only obstructions are the bathroom and the main storage piece. The rest of the space can vary its partitioning degree as desired by using the panels.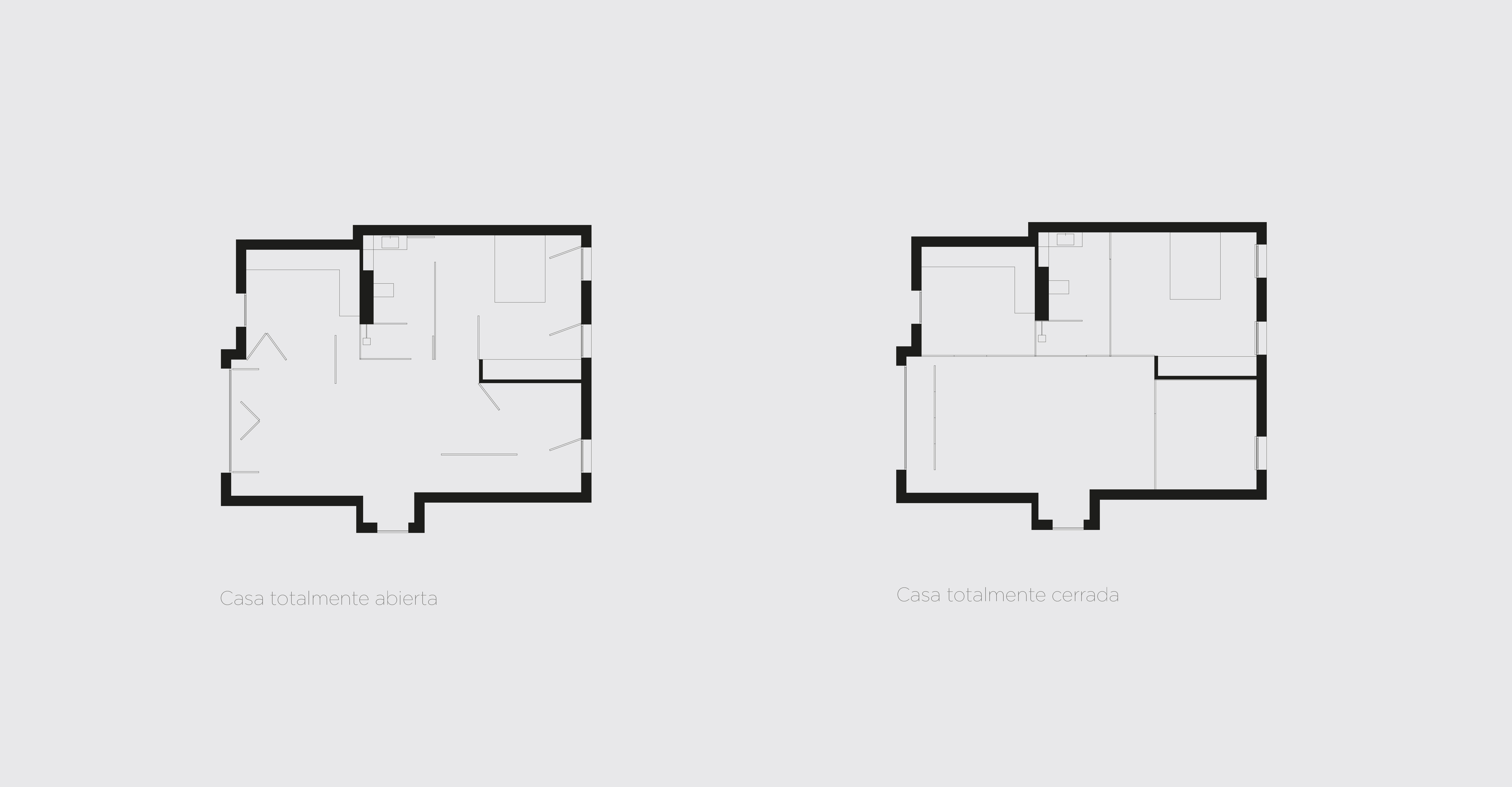 Category
Architecture, reform, interior
Type
Apartment refurbishment
Date
2015
Location
Talavera de la Reina, Toledo
Client
Private developer