House with a courtyard
Interior landscape
2015
Located on a corner plot in El Cabañal in Valencia city, the house filters views while creating a new landscape indoors by using a courtyard which goes all the way to the top of the building. The section is worked to obtain different daylight drop effects giving the spaces their character.
As a result of the work with the section, evocative visual connections appear between rooms. The thoughtful mixing of heights is set in place with the windows.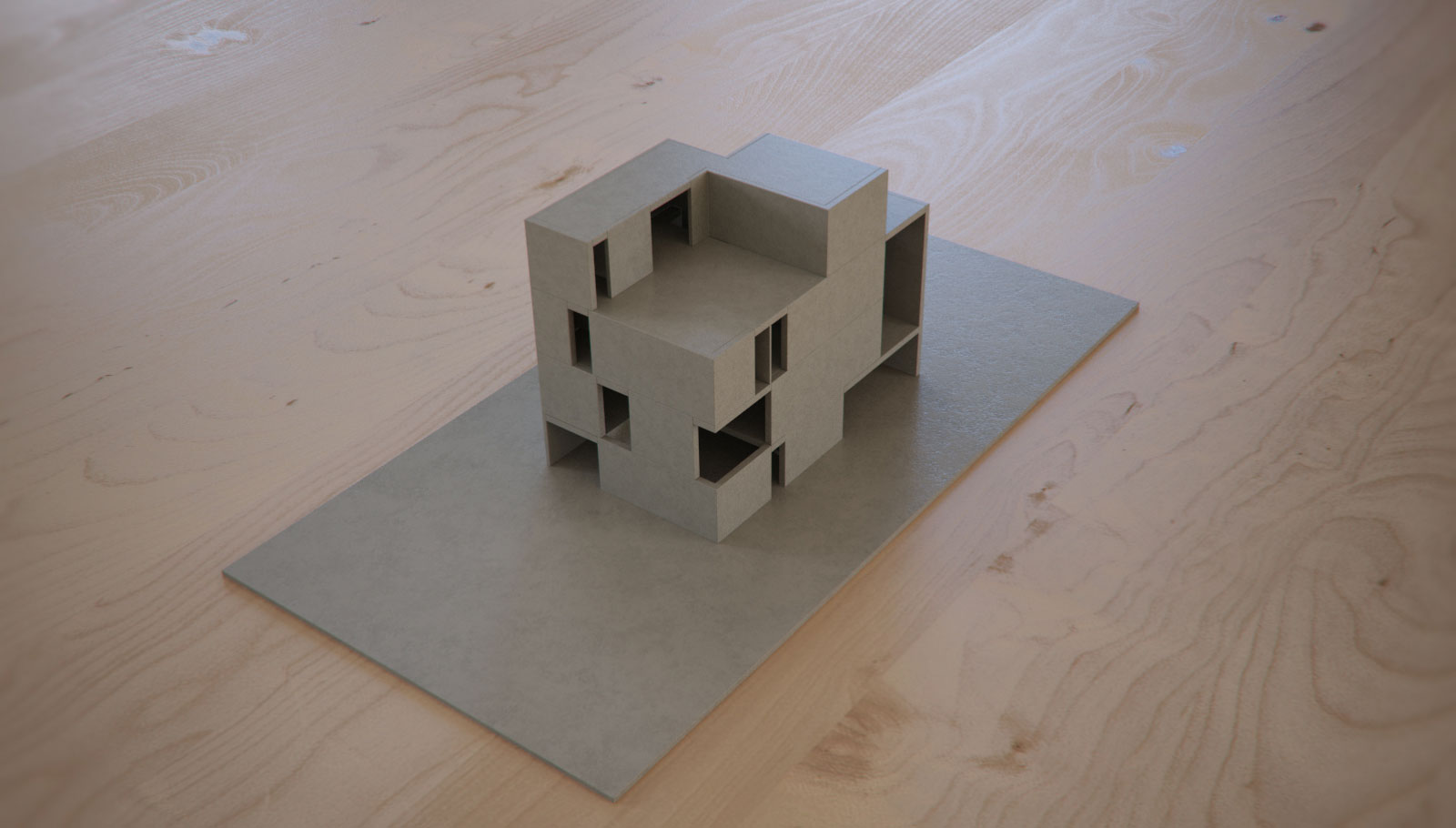 The house, at the same time home and atelier, required privacy and a certain landmark condition. This circumstance is solved with the language used on the holes, of great dimensions and provided with an inner sheet for blocking visuals and acting as a sunscreen.
Category
Architecture, house, interior
Type
Single family home
Date
2015
Location
El Cabañal, Valencia
Client
Private developer