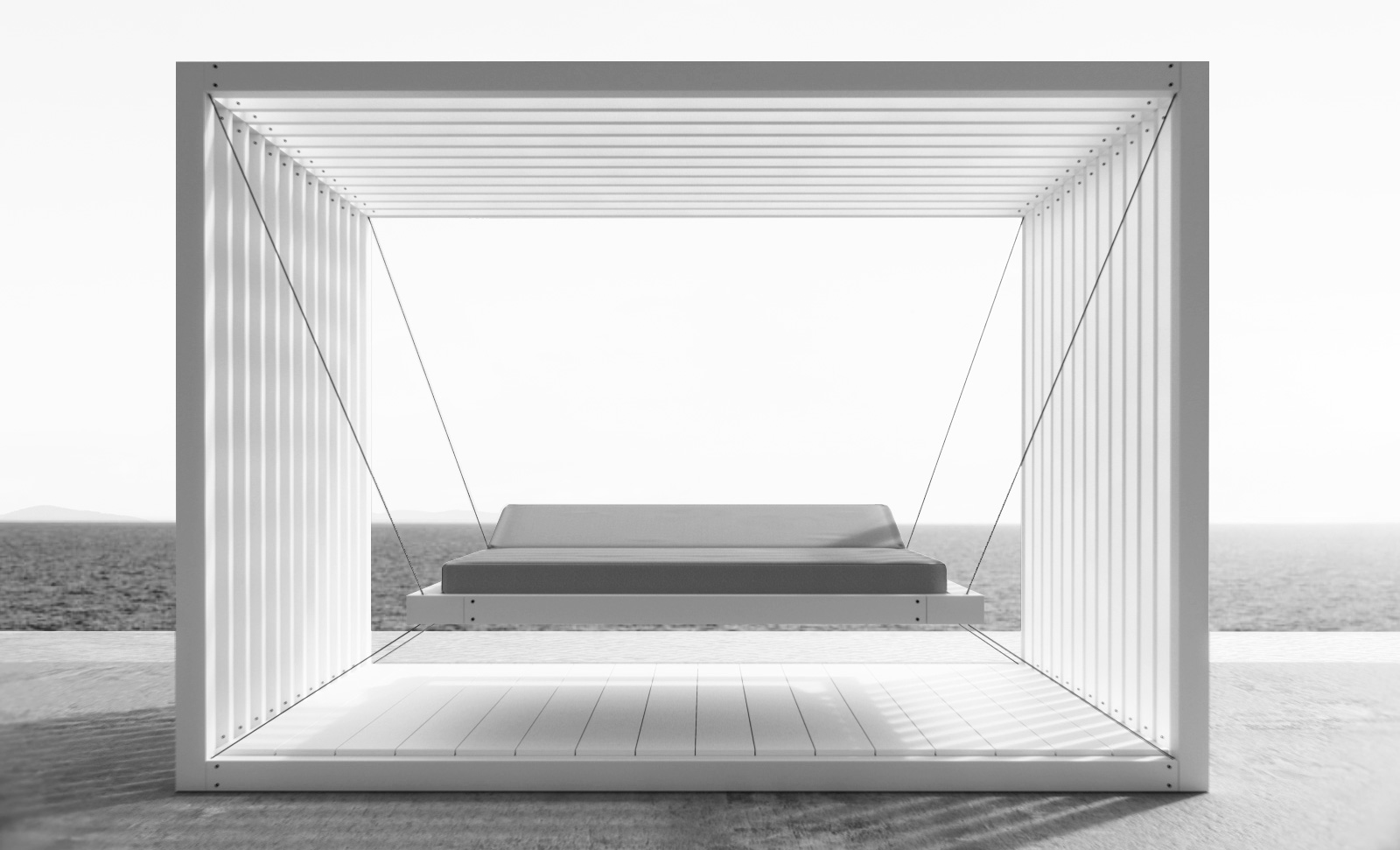 Títere
Floating over the sea
2017
An essential structure framing the landscape.
The mediterranean seascape or any dreamy horizon for that matter, framed by aluminum profiles, and in such scene a hanging plane to "float" there. This is the proposal for the outdoor swing Títere, the sensation of floating facing the landscape.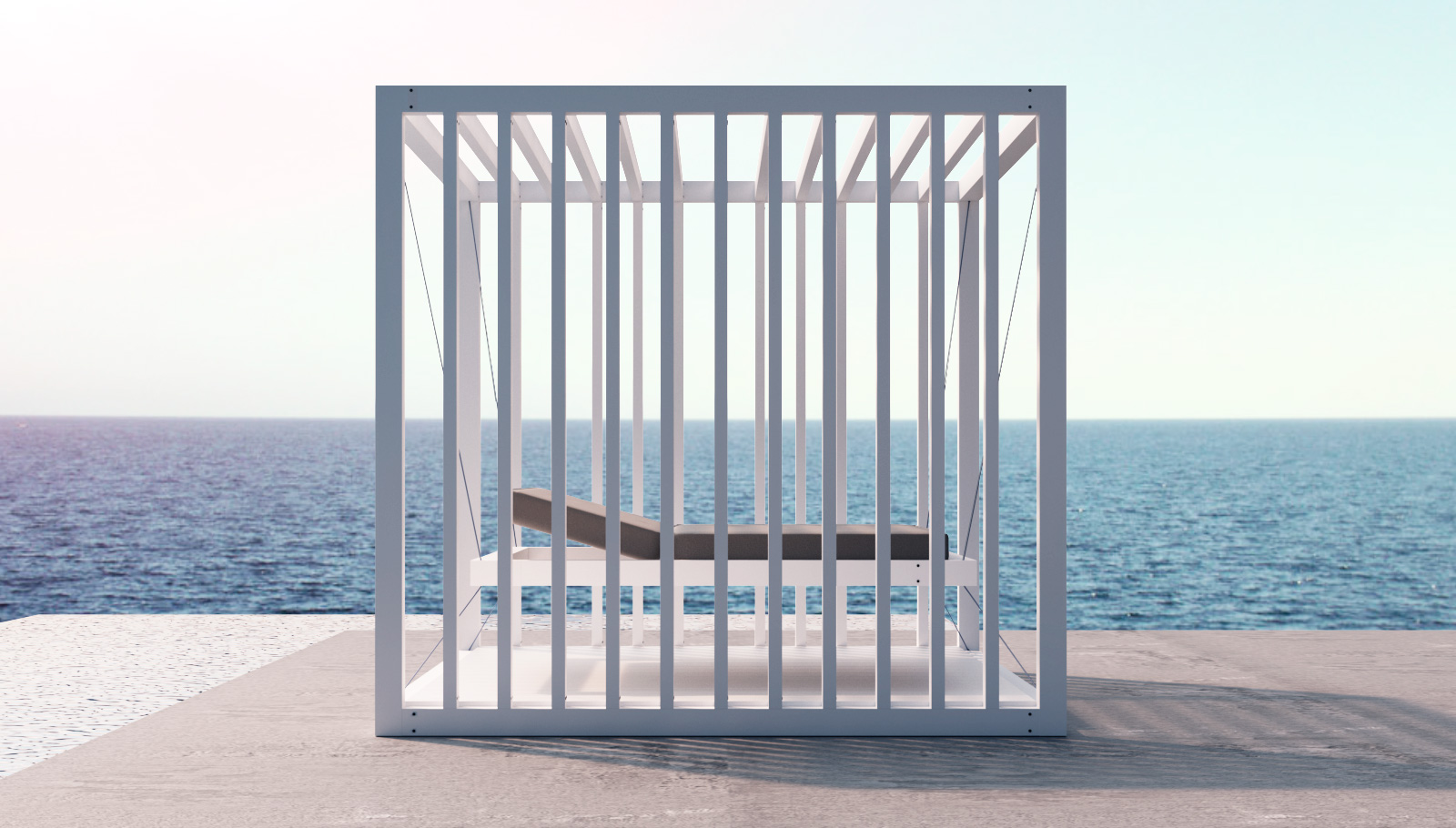 Tension and geometry are the key aspects of a piece defined by the opposition of a static frame as the structure, and a central element suspended and capable of modifying its movement restrictions.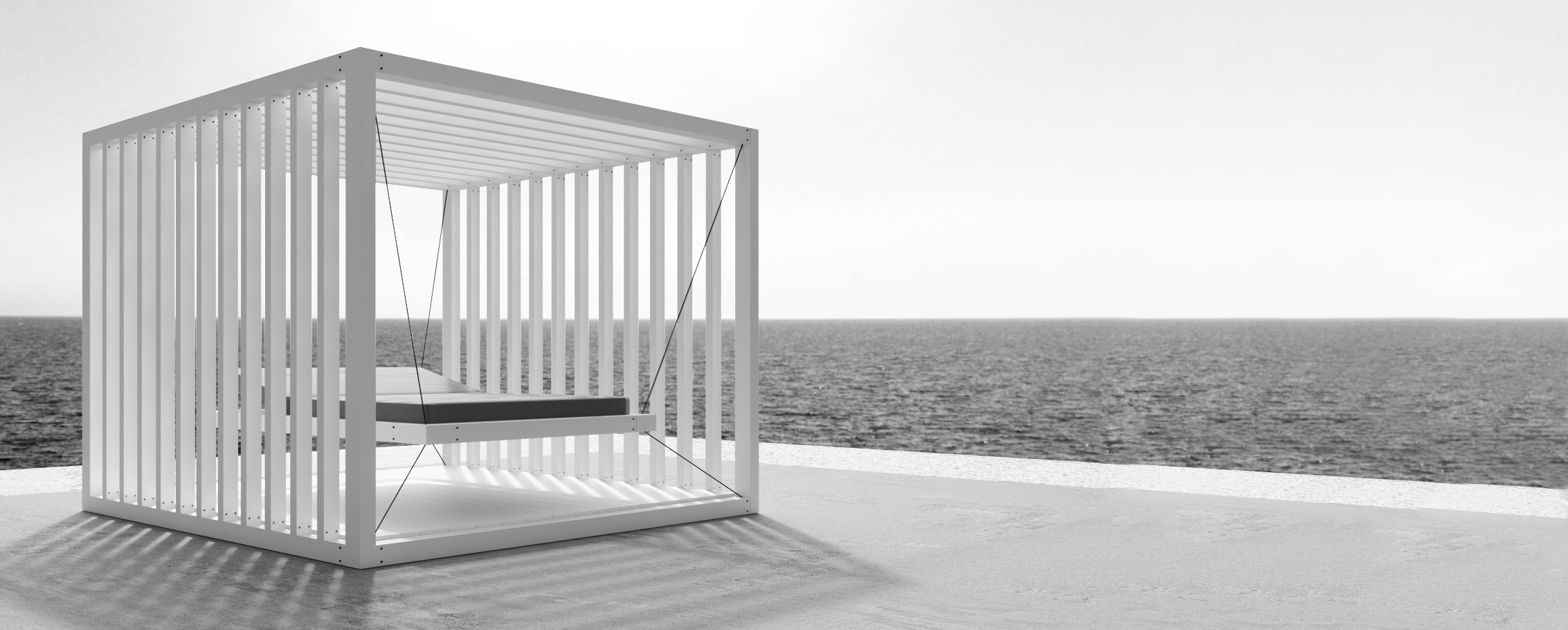 The steel cable is a thin line holding the bed weight. The aluminum structure, strict and precise, form the frame, and its repetition gives the strength to the piece and filters light. Tensional elements and pulleis responsible for the design technical development are hidden inside the aluminum profile.

Category
Product design
Type
Outdoor swing
Date
2017